DND 5E Settings
Regular price

Sale price

$14.99 USD

Unit price

per

Regular price

Sale price

$14.99 USD

Unit price

per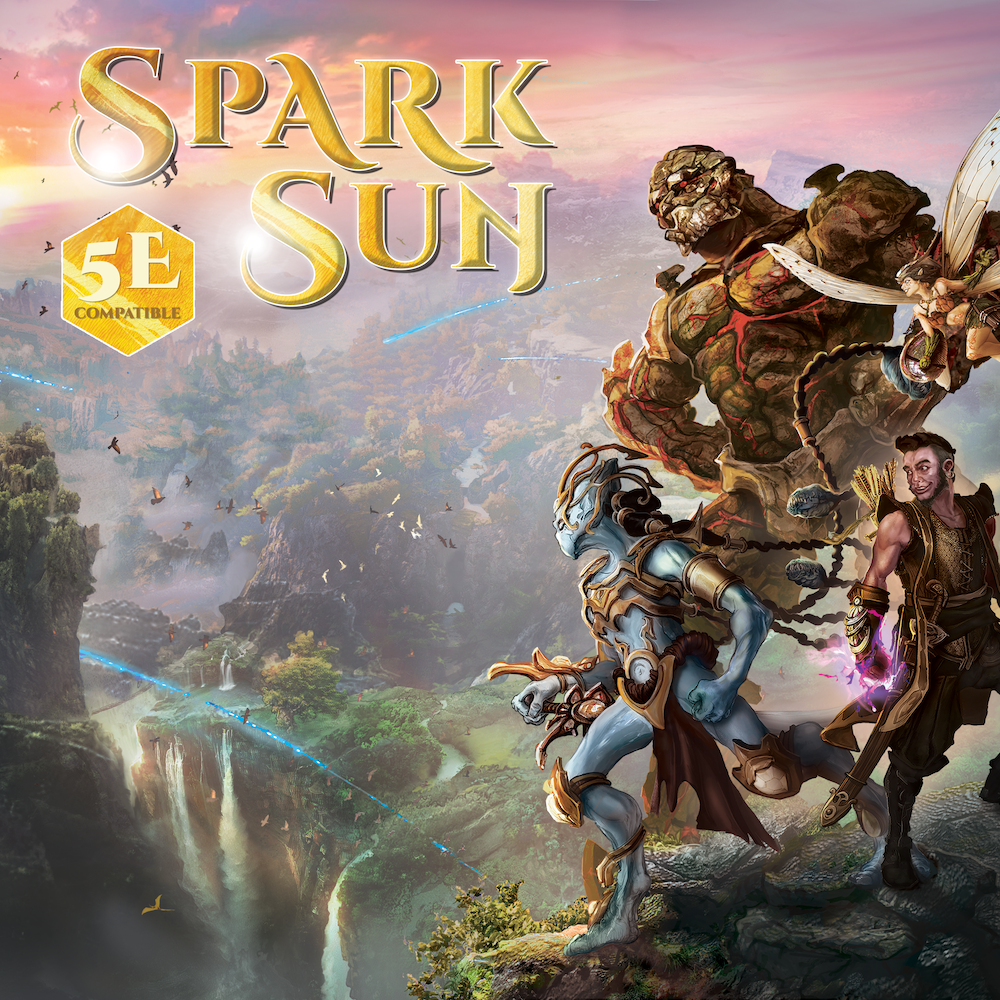 Spark Sun RPG
Adventure in a world where your creator wants to destroy you and the line between technology and biology is blurred by the creation of something truly amazing!
Learn more about Spark Sun
Ancients of Elnor - 5e - level 15+

A Plot That Threatens The Multiverse! Characters find themselves stuck in the city of Elnor, the only known community of Ancients, and quickly discover it might not be so easy to get home.

- New Race: The Ancient

- 5 new magic items

- 9 new monsters

- 5 new magic items

Florea - 5e - levels 1-5

Set your characters free in the city of Florea and watch them explore in this sandbox adventure.

- 54 maps and location descriptions

- Several mini-plots for characters to explore

Escape from Duergar Mine - 5e - levels 1-3

The characters are prisoners of the Deurgar when a volcano erupts giving them an opportunity to escape. But, to do so they must avoid both the Deurgar and the Lava that is slowly filling the caves!